MERAKI WRITERS
Where stars shine
Here at Meraki, we believe in the power of words - how strong they are, and how moving they can be. We aim to inspire people to do what they love and feel passionate.

Everything is beautiful, but not everyone can see it. Meraki Writers will help you, the young stars, to find your light. Join us, and together we can make a beautiful constellation.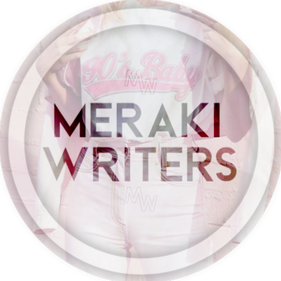 OUR PROJECTS
Note that you will NOT find most of these projects on our profile now. They have been unpublished since we are revamping the community

• Parnassians and our contests ~ A world of poetry

• A Writer's Anaskopisi ~ A Review Shop

• Lumière Irisée ~ A Graphic Shop

• Yours Truly, Meraki ~ A Christmas Contest

• Soulvity ~ A Writing Contest

• A Night Out On Meraki Street ~ A Halloween Contest

• Hype ~ Share Your Story

Awww, looks like you are at the end ;-;
Wanna start over?